VMWare MacOS¶
Installation¶
First step¶
For MacOS, install VMWare Fusion : VMWare Fusion.
Second step¶
Download the iso file ISO.
Click on Installer à partir du disque ou de l'image.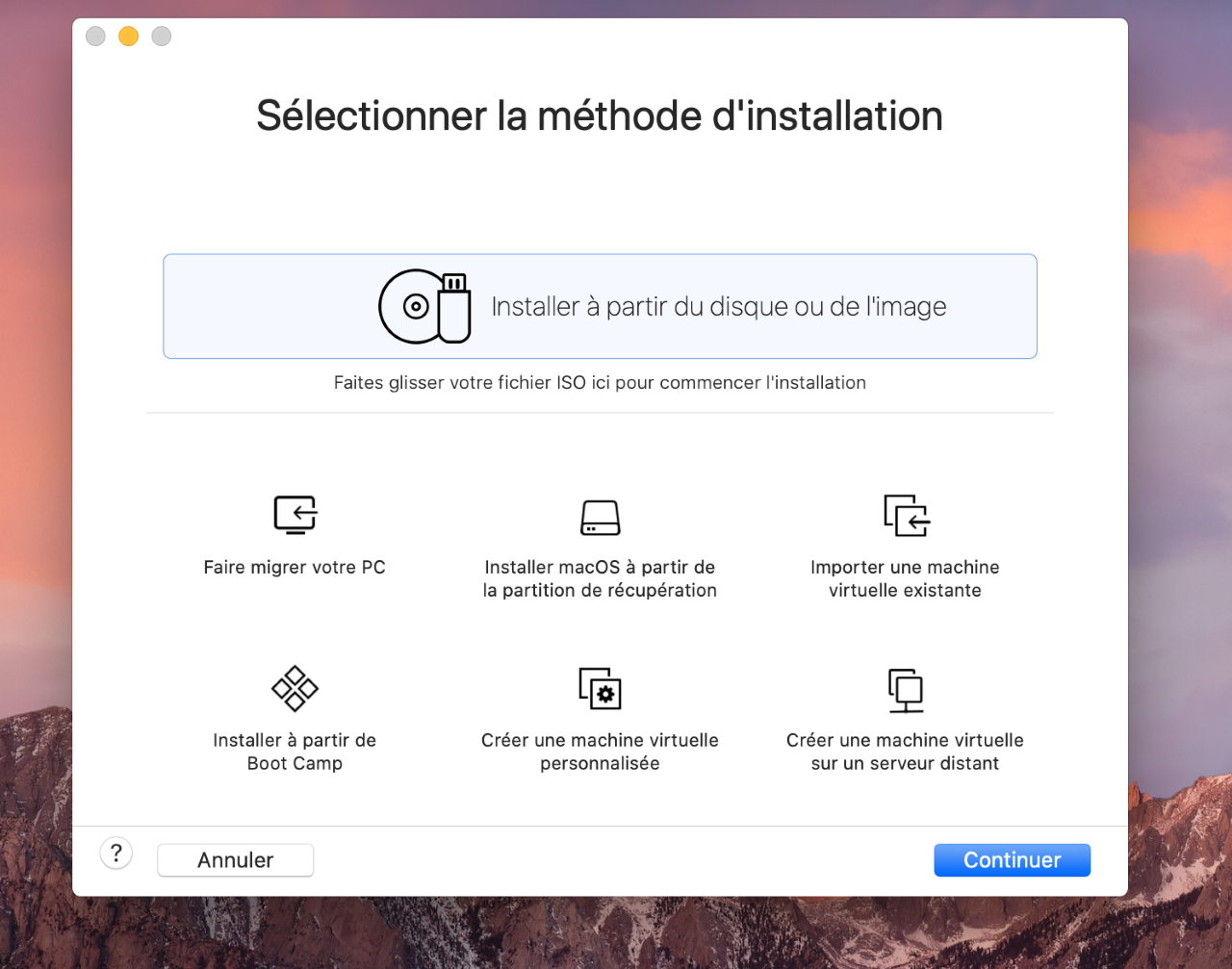 Select the cri-vm.iso file.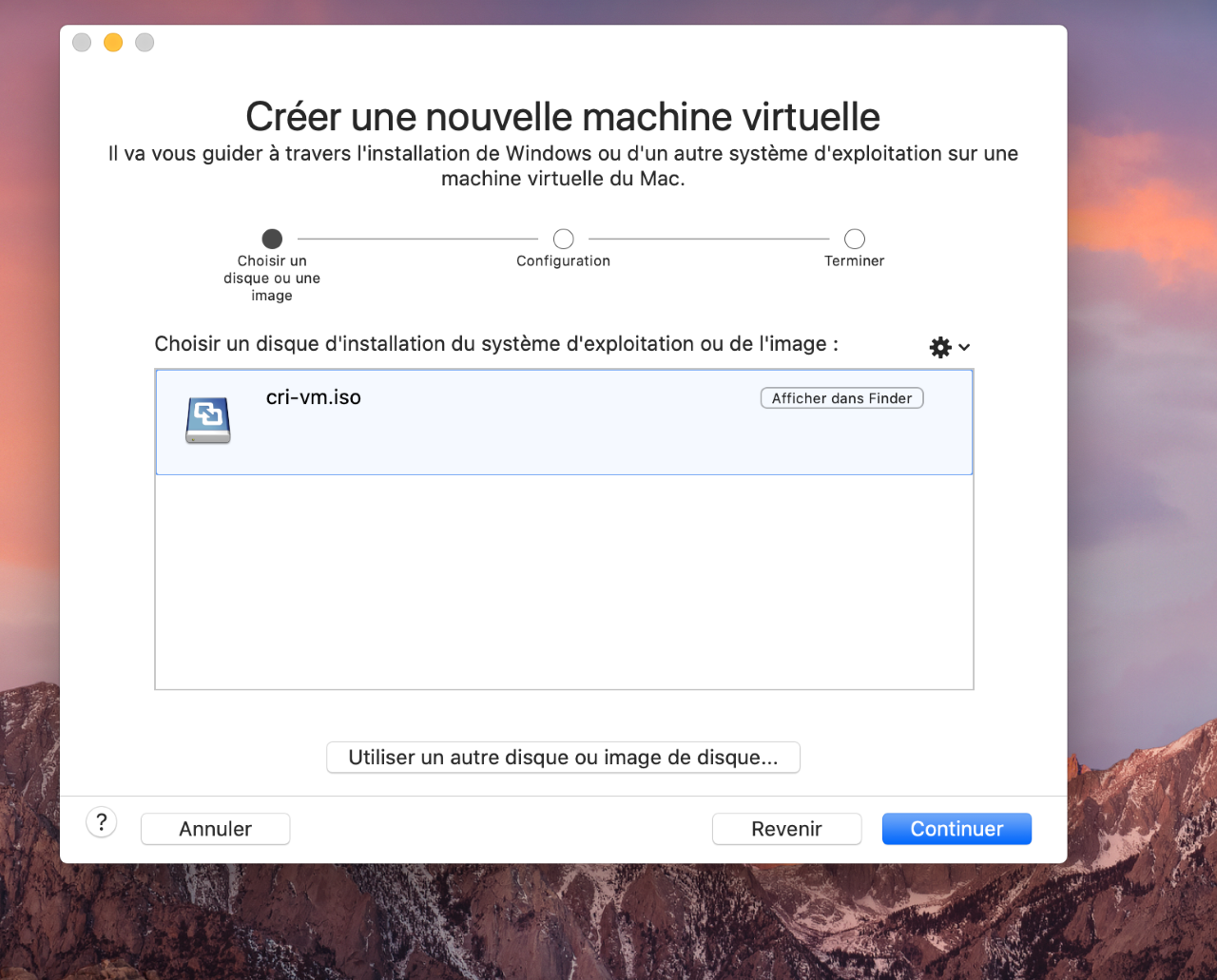 Select Linux > Autre noyau Linux 5.x et version ultérieur 64 bits.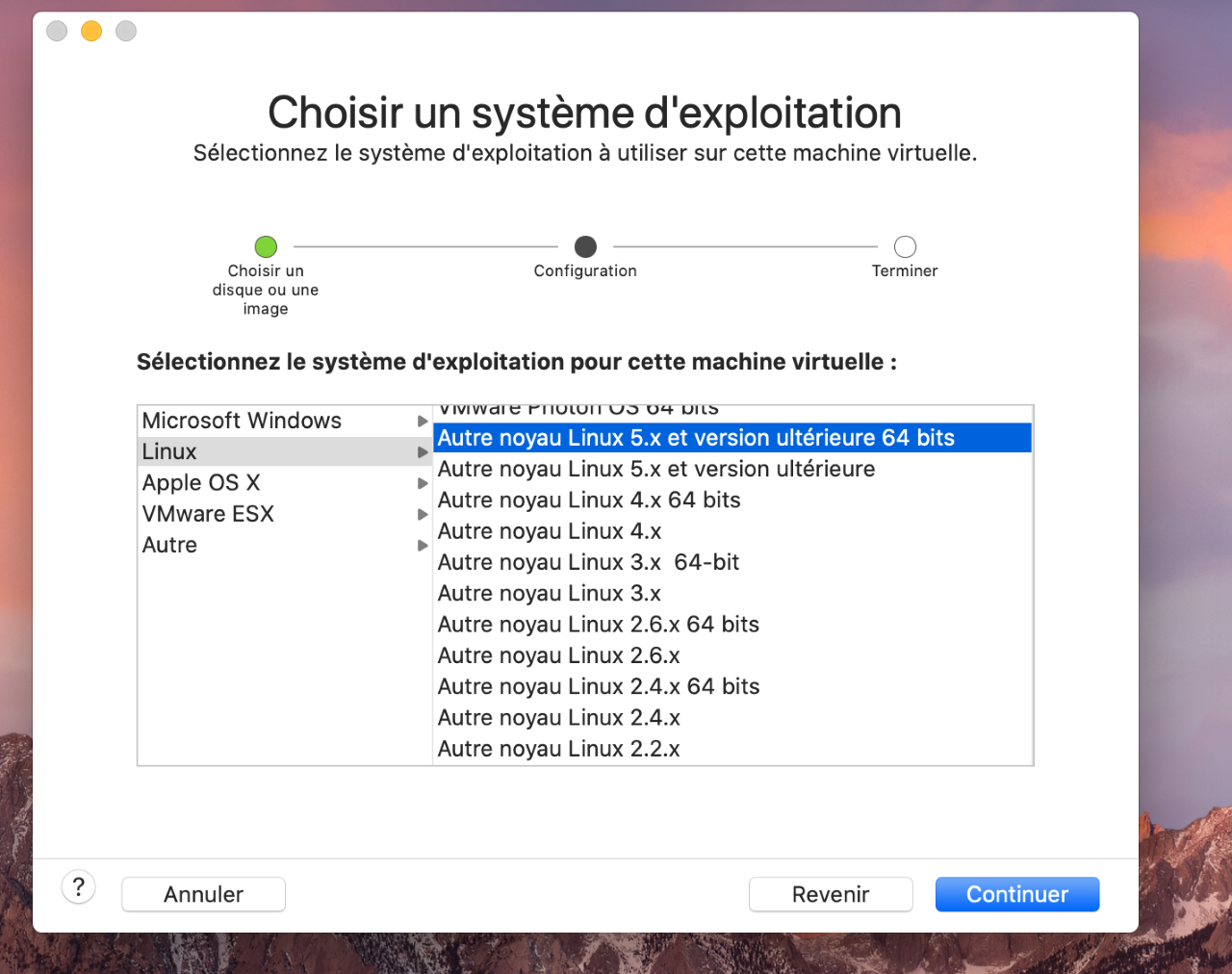 Select BIOS hérité.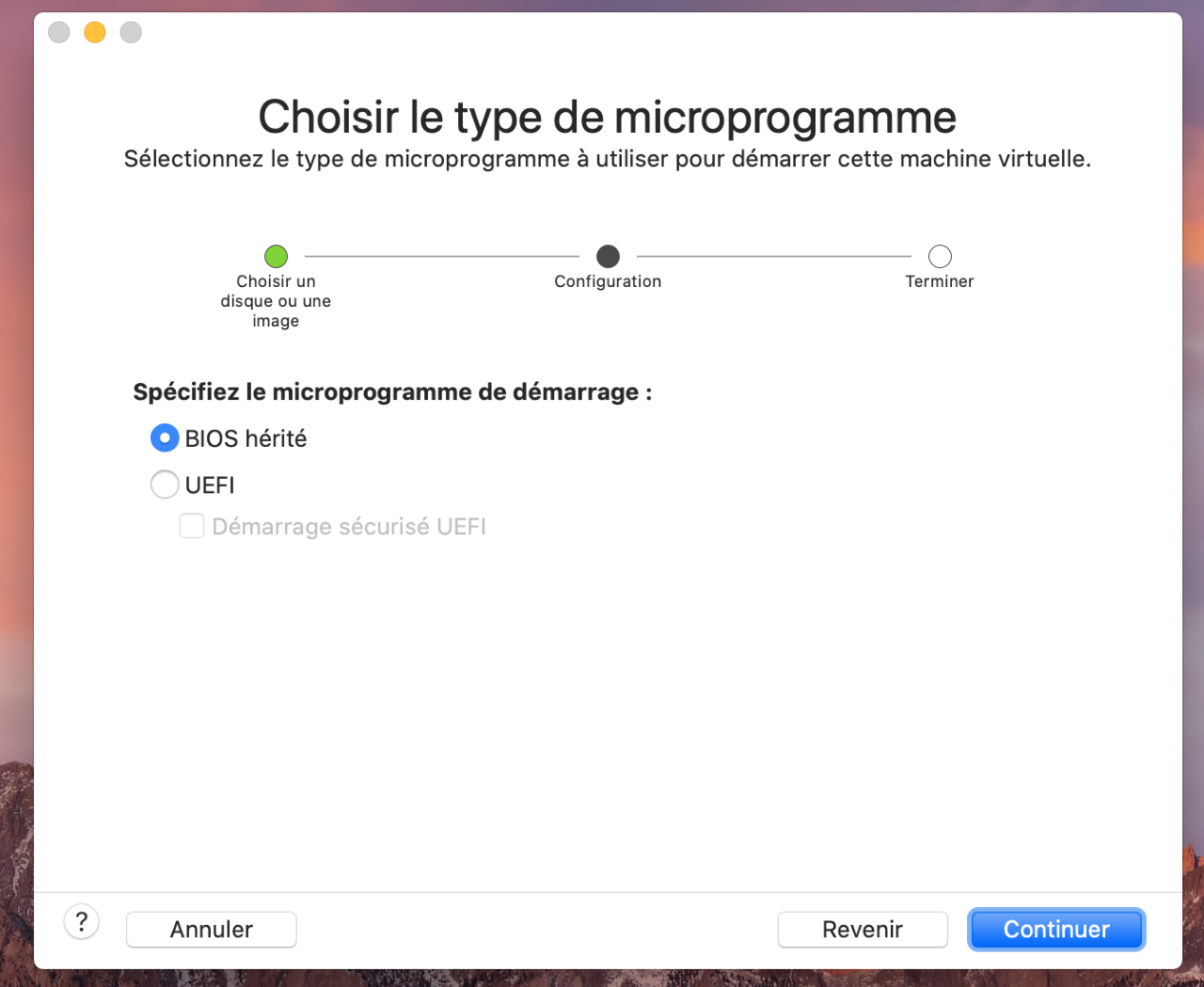 Click on Terminer and save the VM.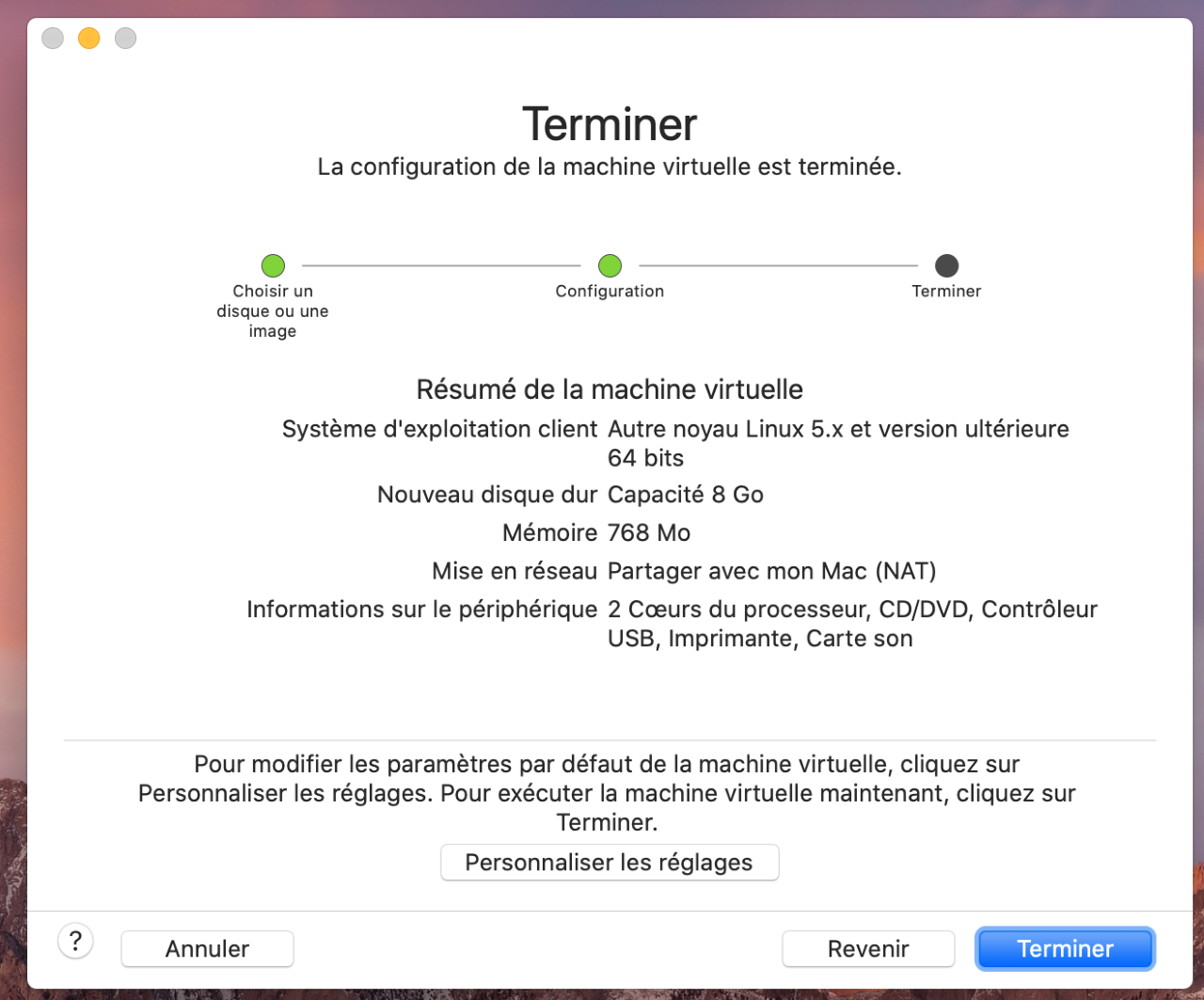 Before launching the VM, you need to edit the configuration. Go to Machine Virtuelle > Paramètres.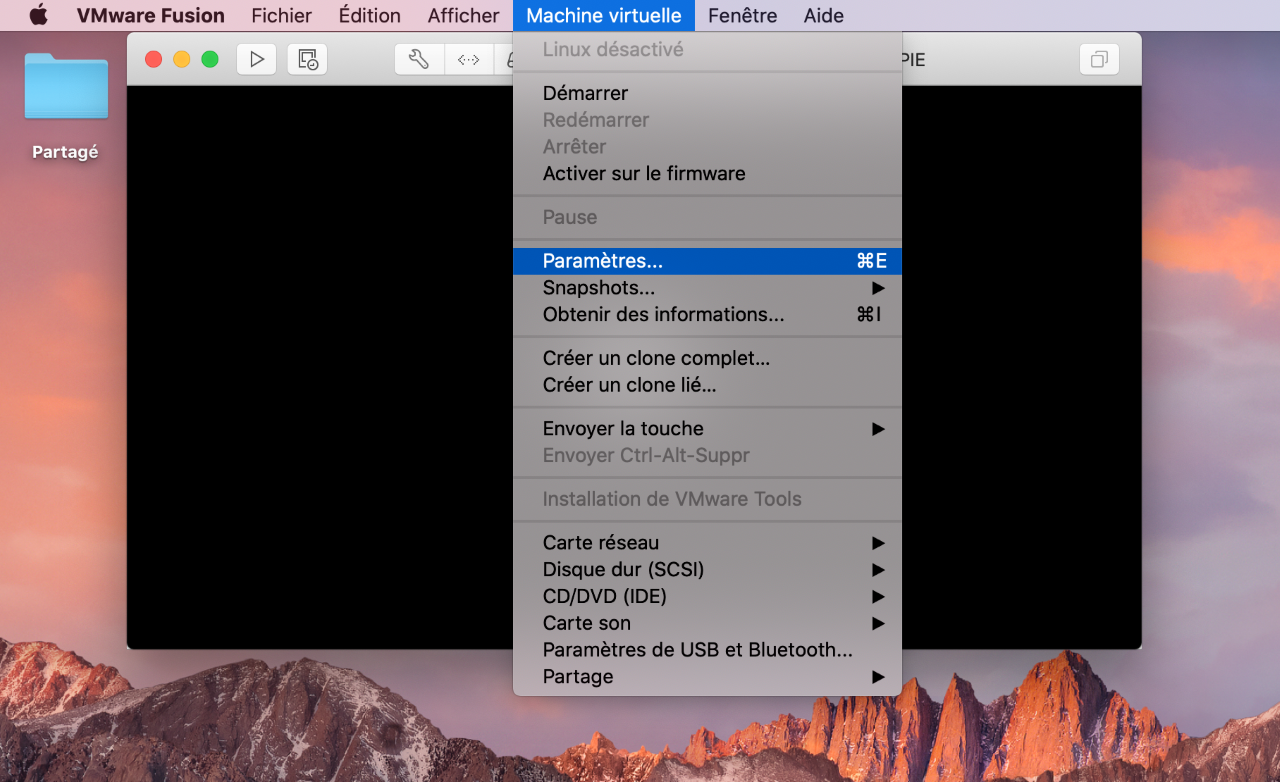 Then edit Processeurs et mémoires.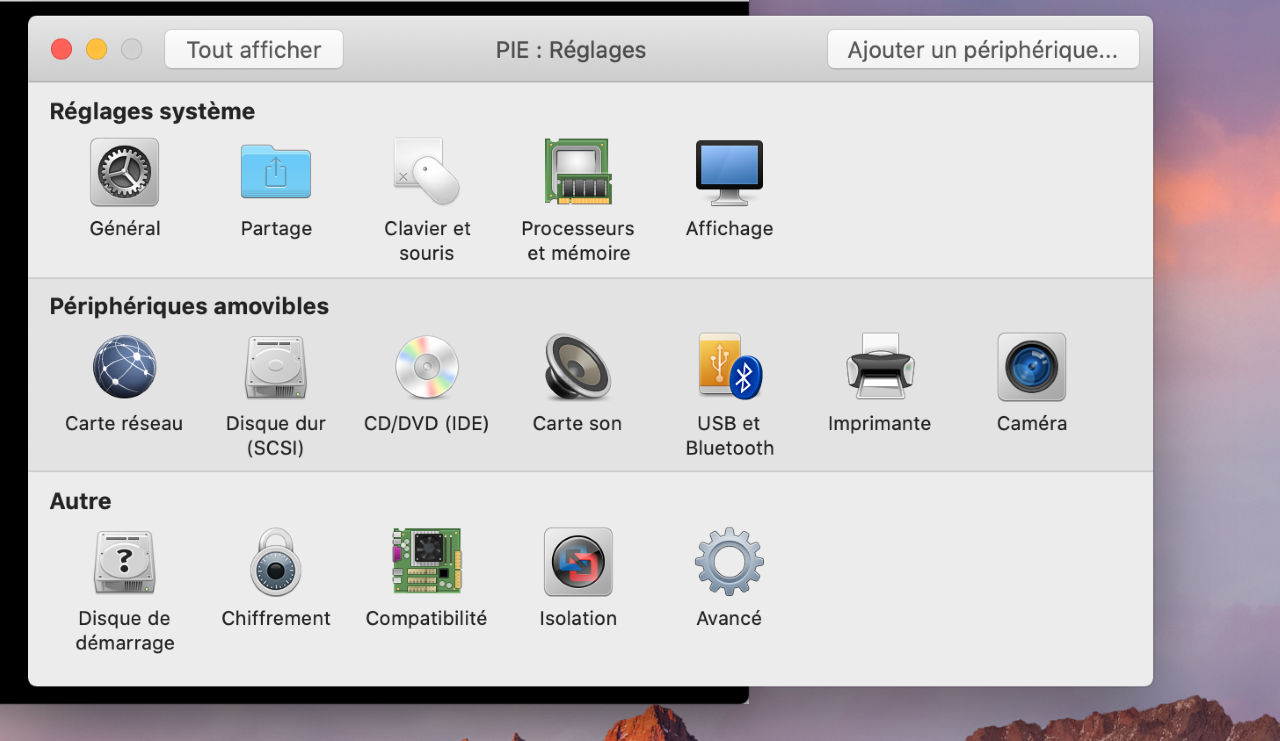 Put (at least) 4096MB of memory. Put more if you can - if you have enough RAM available. (Note that 4GB will probably be the maximum on a 8GB Mac).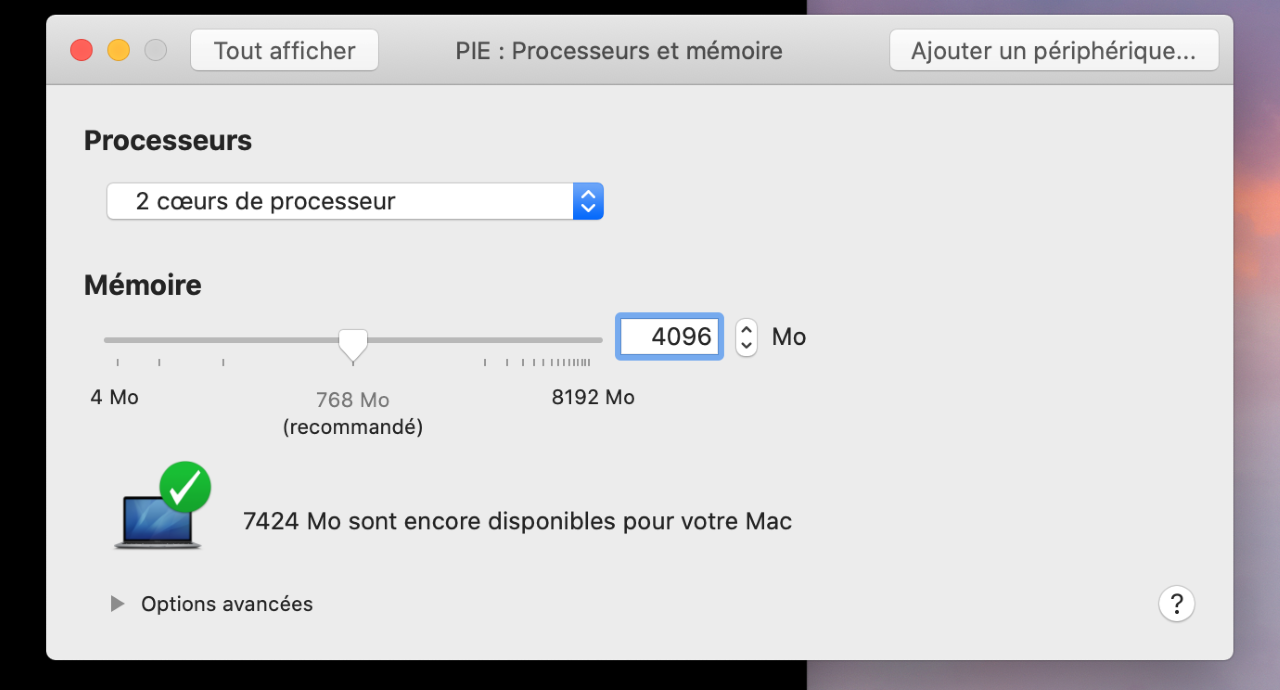 Go back to the previous menu and click Disque Dur (SCSI).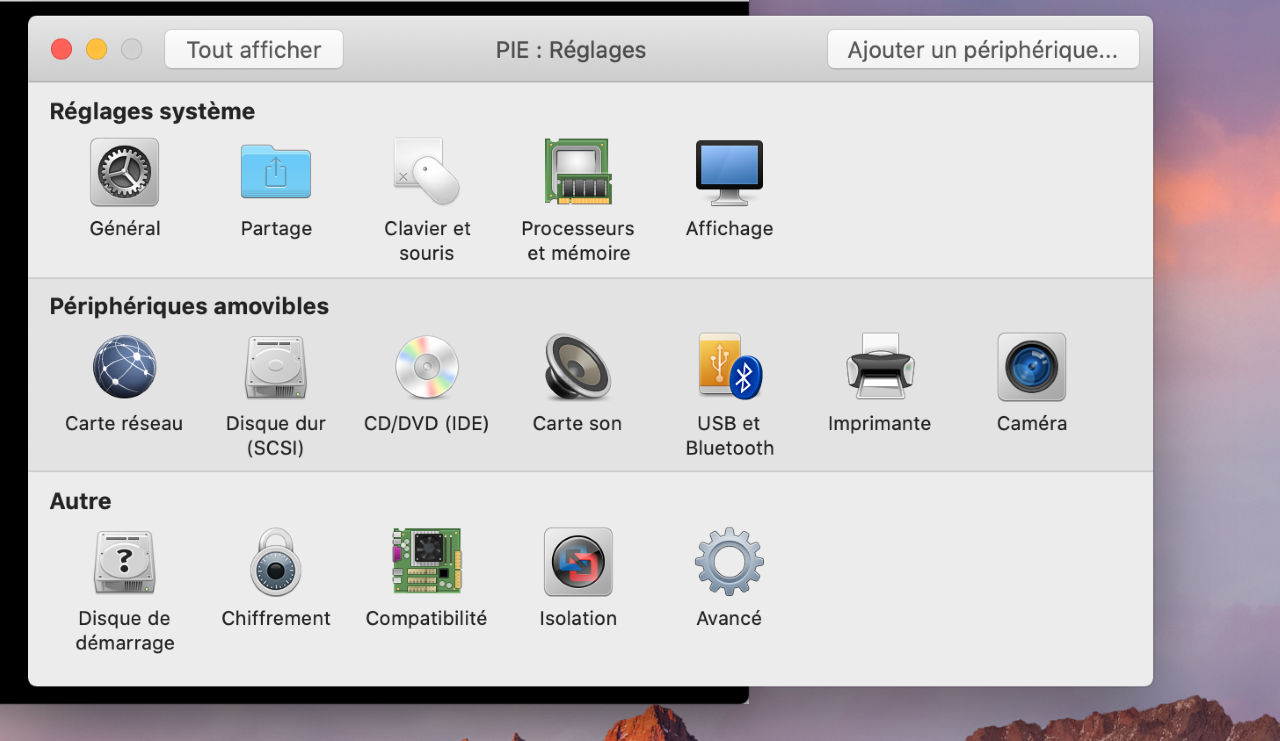 Put (at least) 64GB of disk space. Note that the disk format is optimized not to take that much space on your disk.

Third step¶
You now have an imported VM. You can now run it by double clicking on it.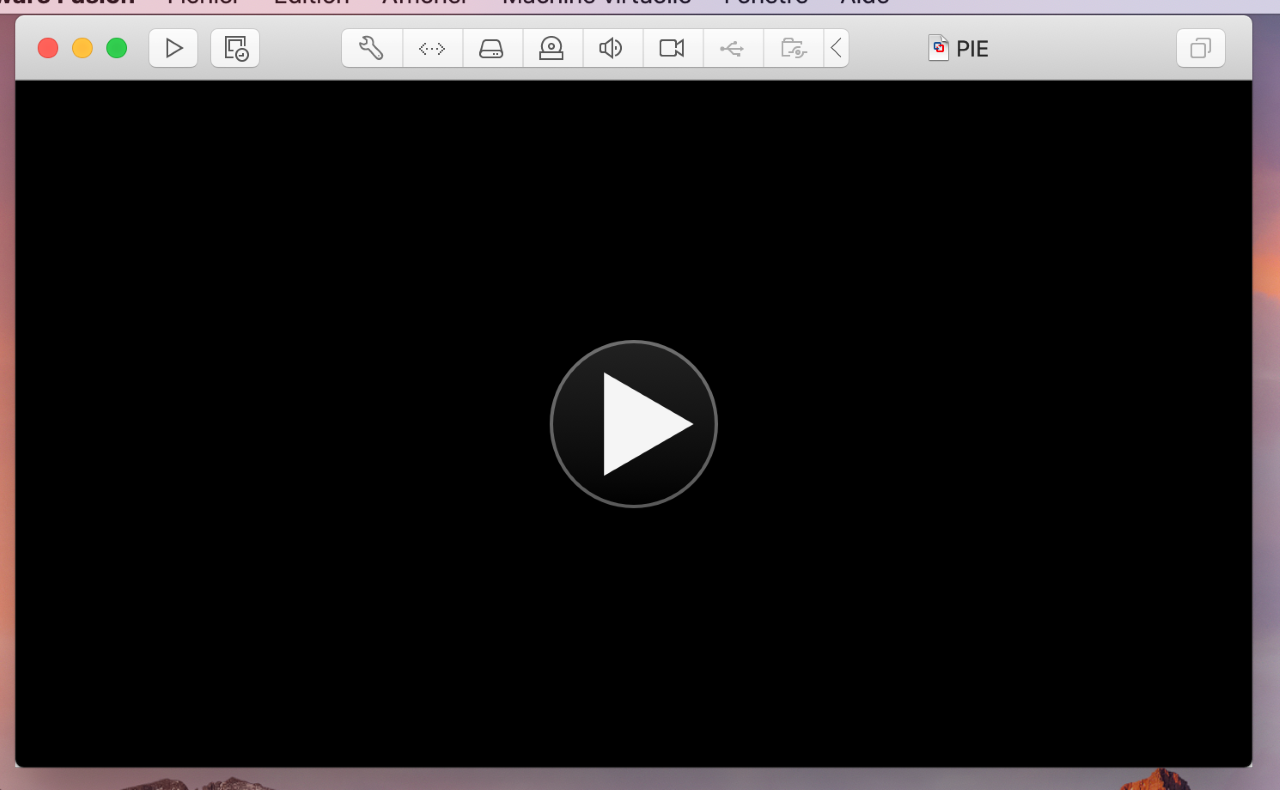 In the familiar PXE menu, choose the Prepare disk entry.
Let it boot, a script will run automatically and your VM will shutdown once its done.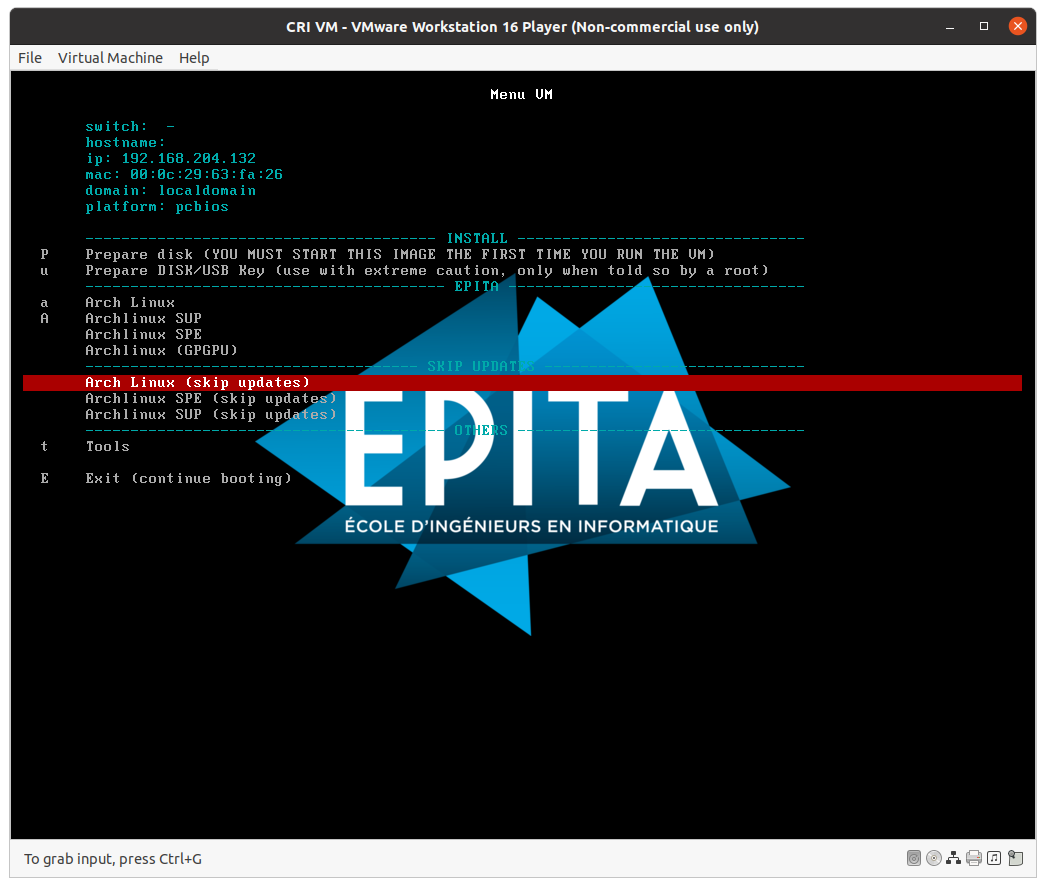 Fourth step¶
You can Start your VM again. You can now use the PXE menu as usual to boot NixOS image.
Warning
Be careful! You should log in with epita user and no password. Your data is in /home/epita, this directory is kept between reboot, you will not lose files each time you stop your VM.