VirtualBox¶
Installation¶
First step¶
Install VirtualBox.
On Linux you can install it with your package manager (Debian or Arch Linux).
Second step¶
Download our VirtualBox appliance.
Open VirtualBox and go to File > Import Appliance and import the file you just downloaded.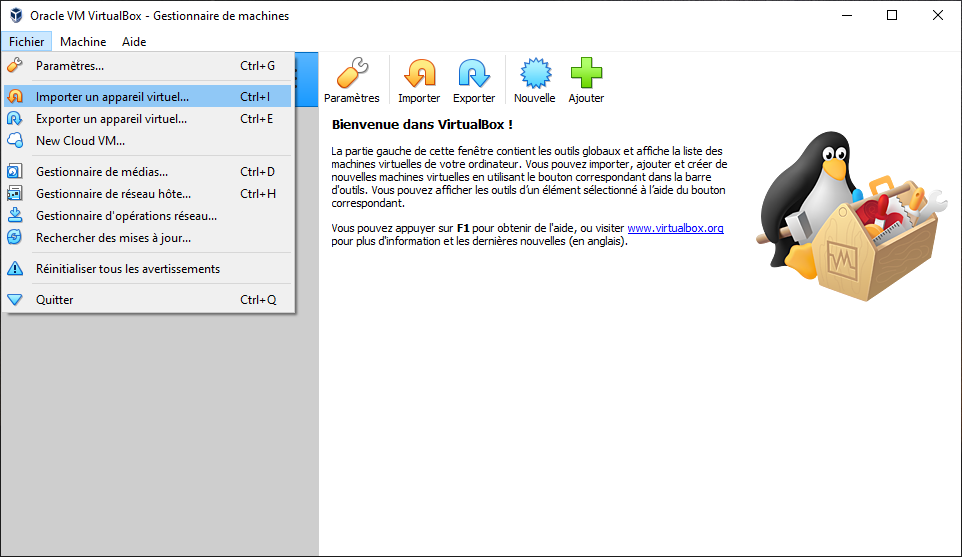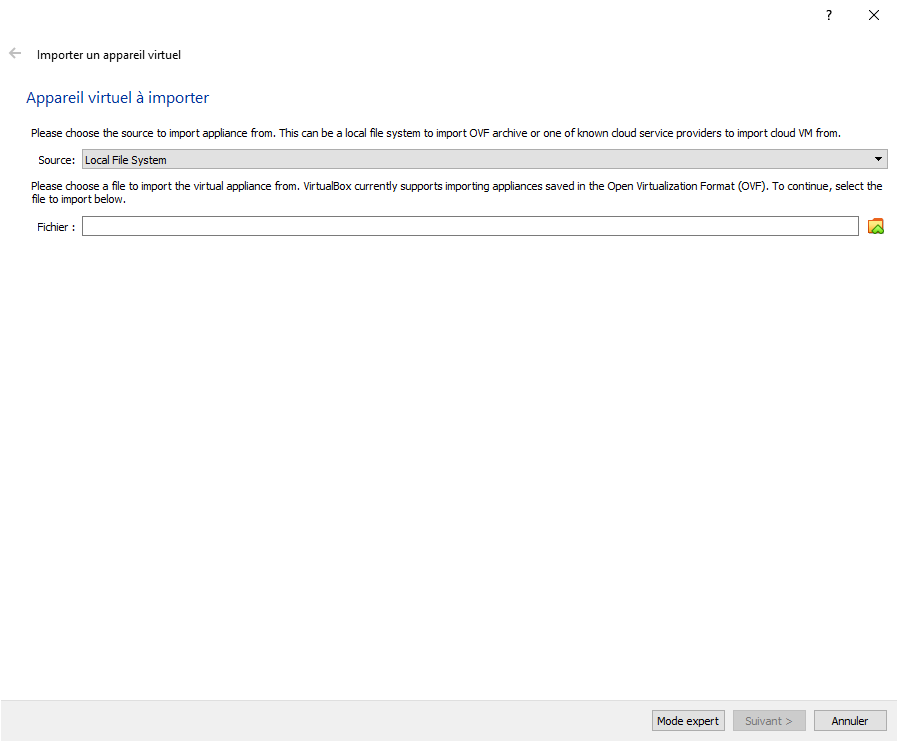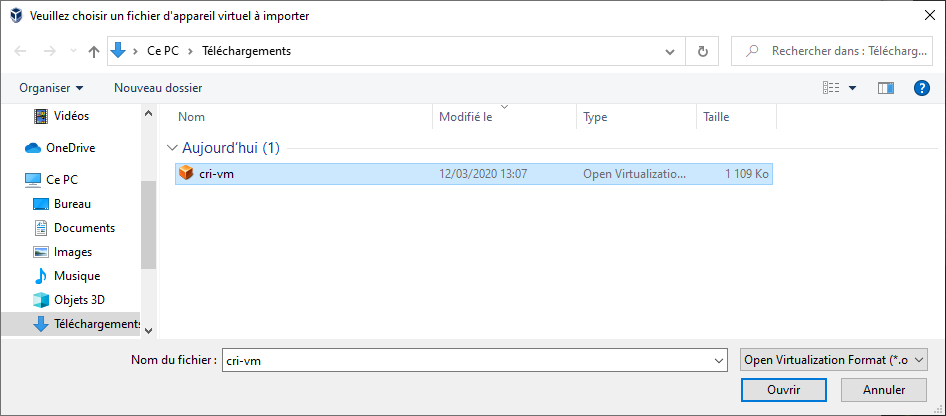 When getting to the Appliance settings page, you may adjust the RAM and CPU parameters. Be careful to have a least 2048 MB of RAM.
You can then click the Import button.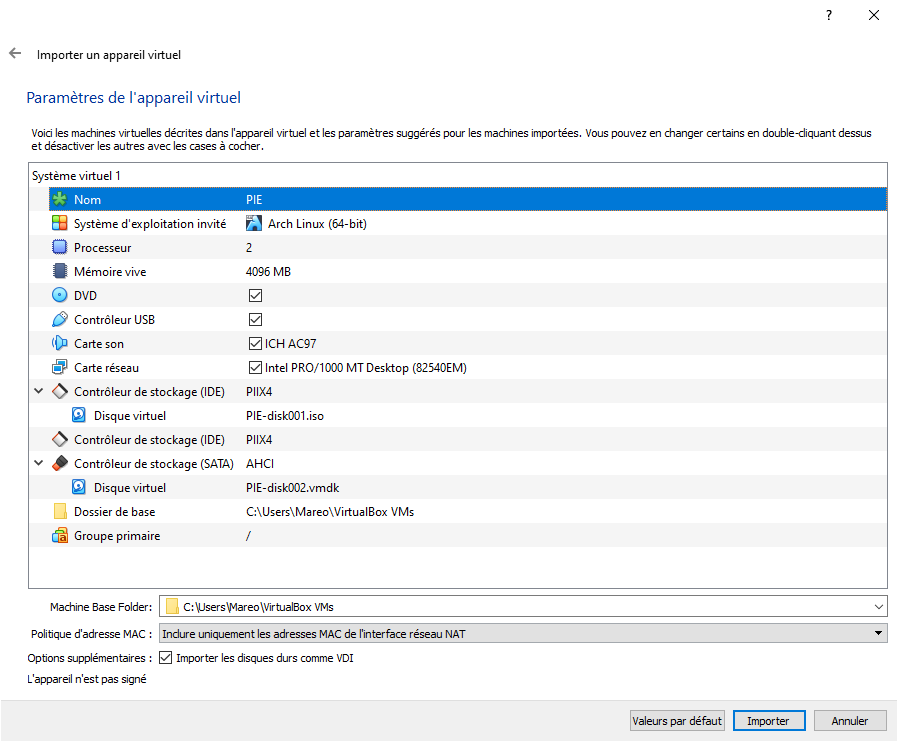 Third step¶
Inside VirtualBox select your newly created virtual machine and click on the Start button.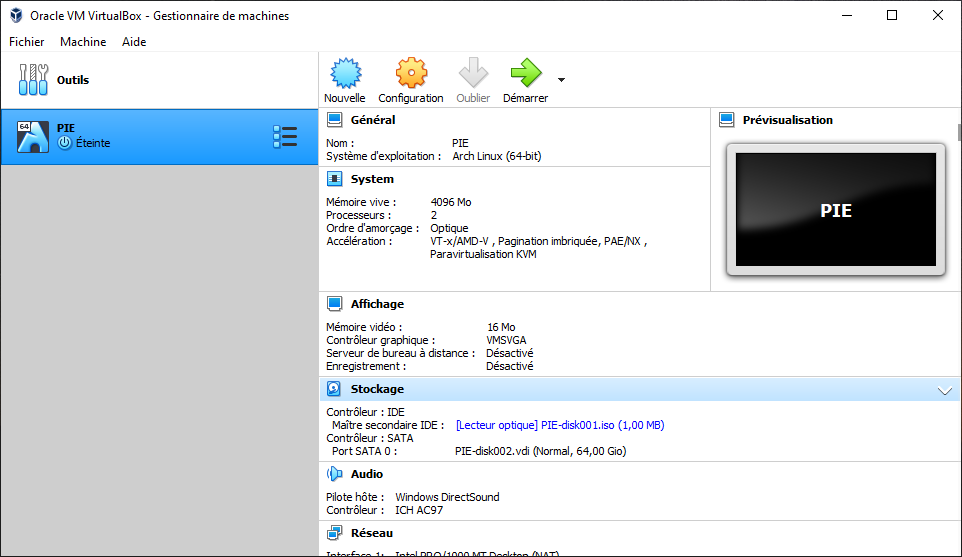 In the familiar PXE menu, choose the Prepare disk entry.
Let it boot, a script will run automatically and your VM will shutdown once it is done.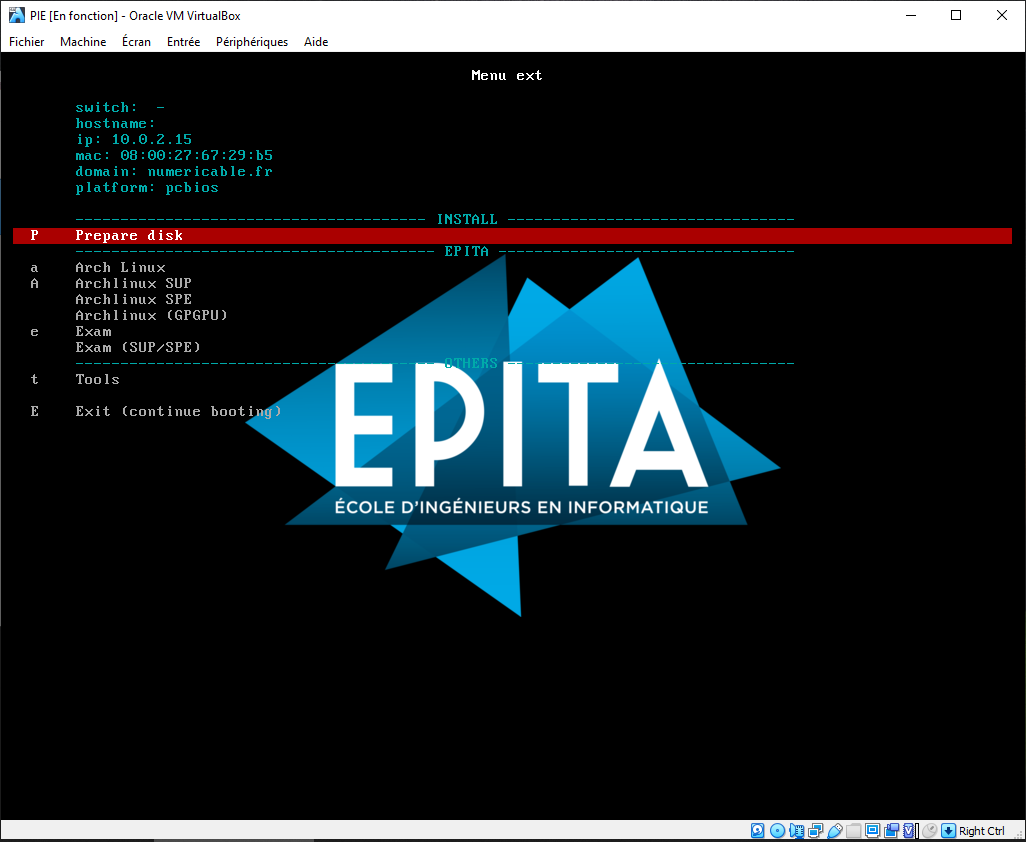 Fourth step¶
You can Start your VM again. You can now use the PXE menu as usual to boot NixOS image.
Warning
Be careful! You should log in with epita user and no password. Your data is in /home/epita, this directory is kept between reboot, you will not lose files each time you stop your VM.