How to setup and use the CRI bare metal environment¶
This method allow you to have the PIE environment running on your computer outside of a VM (like dual booting).
Installation¶
You'll need VirtualBox to create the bootable USB Key / Hard drive.
Follow the two first steps in CRI_VM to install VM. Then continue here.
Third step¶
Connecting devices :
Click the Settings button :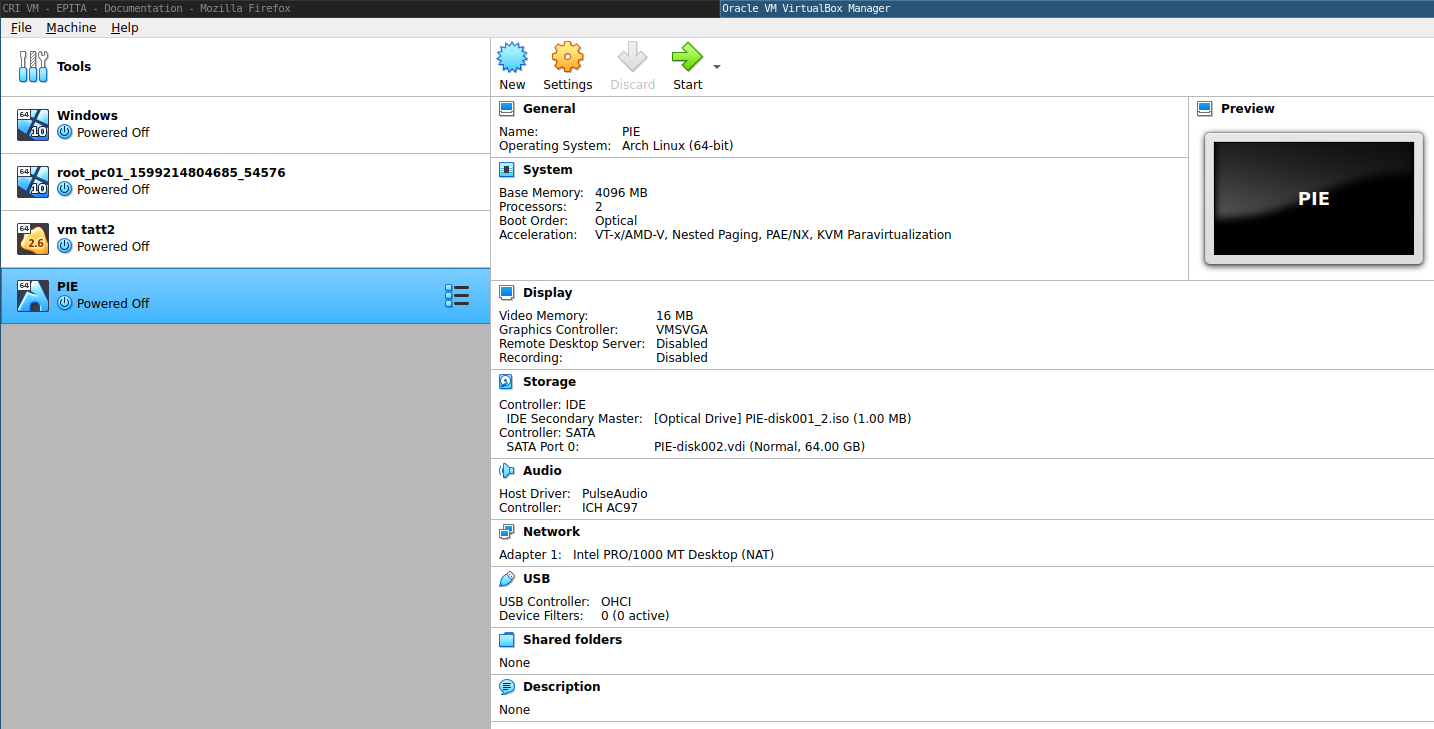 Note that you can use a Disk or a USB key.
USB key¶
Click on the USB menu, then click on the USB with + sign and add your USB key.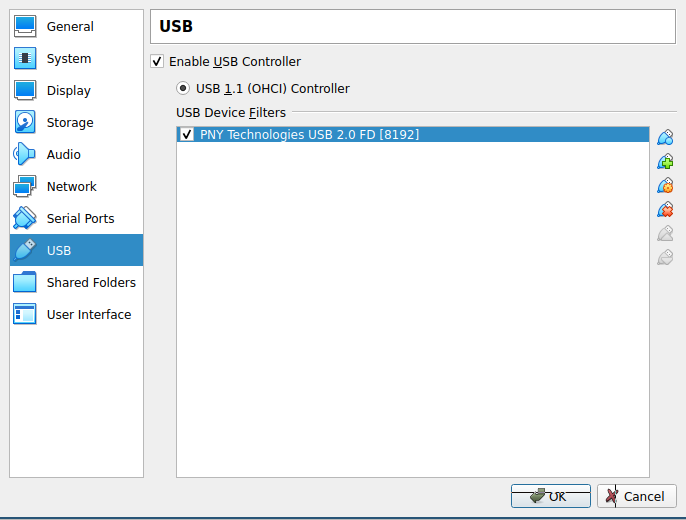 Then, click on OK
Tip
If the list of devices is empty, your current Linux account may not be a member of the vboxusers group.
In a terminal, type the following command to add yourself to this group :
$ sudo usermod --groups vboxusers --append $USER
You may need to logout then log back in for this change to be effective.
Disk¶
Click on the Storage part
Fourth step¶
Inside Virtual Box select your newly created virtual machine and click on the Start button.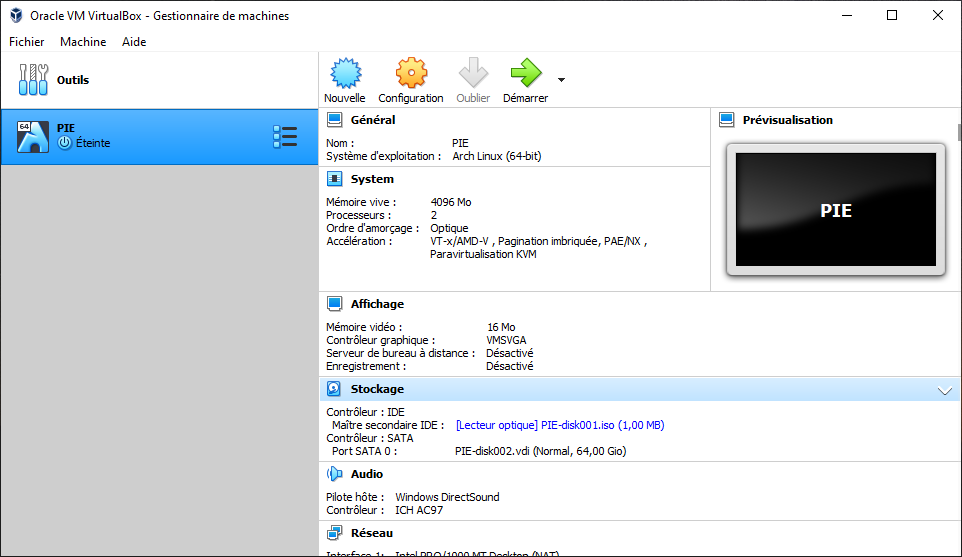 In the familiar PXE menu, choose the Prepare USB entry.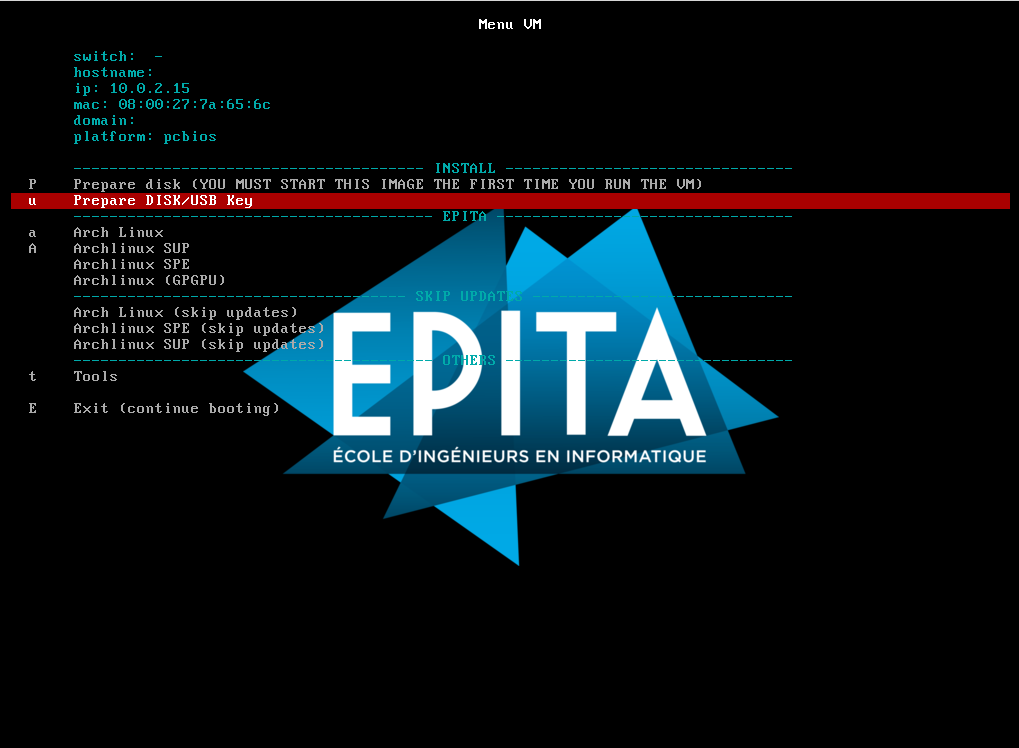 You'll be prompted to choose the drive you want to format in the list of connected drives.

Fifth step¶
You can now reboot on the USB key. You might need to choose the Disk/USB key in your UEFI/BIOS menu.